Nicolino's Italian Restaurant
34 North St, Emsworth PO10 7DG
Phone: 01243 379809
Email: ciao@nicolinos.co.uk
CHANGE OF OWNERSHIP FROM OCTOBER 2021
MESSAGE FROM NICOLINO
I would like to inform you that Nicolino's Italian Restaurant will be under new ownership from October 2021.
​
I would like to personally thank all of our customers for their loyalty and support over the last 28 years. It has been an absolute pleasure to serve each and every one of you.
​
I hope you will continue to support Nicolino's as it enters this new chapter.
​
Very best wishes
Nico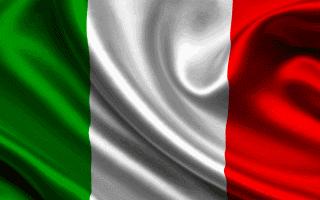 Nicolino's​
Italian Restaurant
Bringing authentic Italian food
to your table.
Nicolino's restaurant has been delighting the people of Emsworth since 1993. Owner and Head Chef, Nicolino Diodovich, has a real passion & great taste of palette for good quality authentic Italian food - and he wants everyone to experience it.
​
At Nicolino's, you will find a friendly, lively and buzzing atmosphere, with waiting staff whose top priority is customer satisfaction, we will ensure an outstanding & good-natured service. This rustic restaurant not only offers traditional Italian favourites, such as lasagne and pizza, but also offers unique dishes prepared with fresh, locally sourced seasonal ingredients.
To request a booking, please complete the enquiry form below or call us on 01243 379809.
PLEASE NOTE: If you do not receive a confirmation email your booking request has not been made. If you are looking to book a table within 24 hours, please call to ensure we can accommodate your request.
​
PLEASE CHECK YOUR JUNK MAIL!!!
As unfortunately some of our responses go to the junk folder. Many Thanks
​
PLEASE NOTE:
Nicolino's restaurant is closed on Sundays & Mondays.
We shall get back to you as soon as we can. Please ensure you leave a contact telephone number when emailing us.
Nicolinos Team